Sheikh Muhammad Younis/Hyderabad
Sheikh Rashid, the vice-captain of the Under-19 Indian cricket team that won the World Cup by defeating England at Antigua in the finals on Saturday hopes to buy a house for his family with the Rs 40 lakh reward announced by the BCCI for the members of the victorious team.
His father, Sheikh Balisa, told local media in Hyderabad that his son called him Sunday morning and told him that he would no longer have to live in rented accommodation as they can buy a house with the money he gets a reward.
This brought tears in Balisha's eyes and as he and his wife had supported their son to the hilt to make him a cricket. Balisha has even left his bank job to be on the side of his son who saw many ups and downs while training to be a cricketer.
An emotional Sheikh Balisha told the media that he doesn't have any regret of leaving his bank job for Rashid's practice sessions.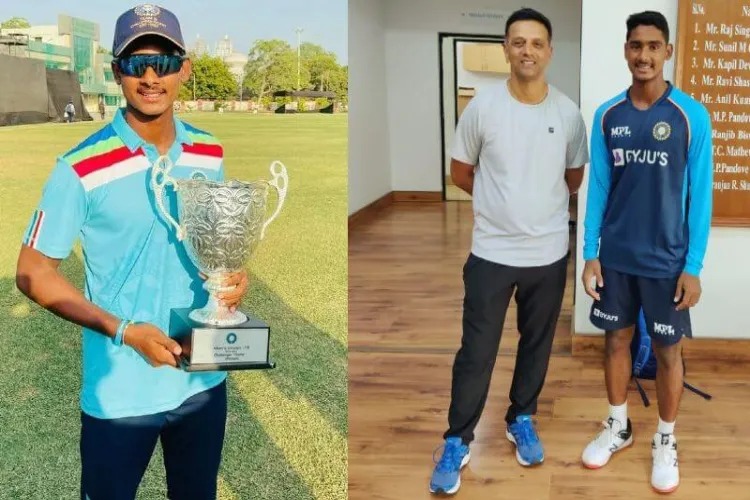 Sheikh Rashid was born in the village of Milia Palm Mousa in the Guntur district of Telangana.
Rashid's mother, who watched her son play on television, said she is excited and happy. She wanted her son to keep playing.
Sheikh Rashid's parents played a key role in shaping him as a cricketer. Sheikh Balisha even quit his job to be with his son as he was going through rigorous training.
Sheik Rashid proved his mettle as he was instrumental in the success of the Indian team in the World Cup. In the semi-final and final, Sheikh Rashid batted the best. In the semi-final against Australia,
He played brilliant innings of 94 runs and then in the final match against England, scoring a half-century, played an important role in the team's success. Sheikh Rashid has made a unique identity through his excellent play.
He left an indelible mark in the Asia Cup 2021 with his excellent performance and now he has made history by maintaining his good performance in the World Cup as well. With the Indian U-19 cricket team winning the World Cup I have run a wave of happiness. Sheikh Rashid performed brilliantly in the tournament. He played a key role in helping the team win the trophy. Sheikh Rashid's parents and locals are happy with the performance.
His parents are hoping to see their son in the national team in the near future. His father Sheikh Balisha said this son is a role model for younger children.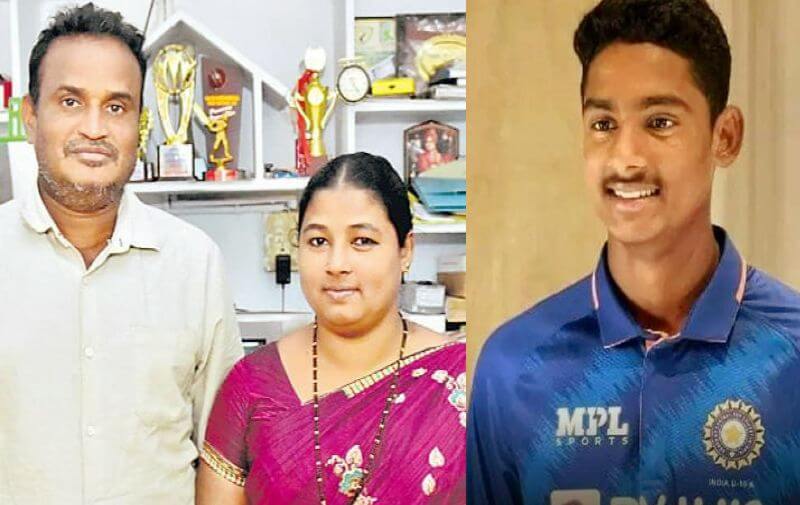 Sheikh Rashid's mother said that in the beginning, people generally discouraged her son from playing cricket and would tell him to focus on education. As a child,  Rashid used to play near his house but later he got regular cricket training at other places. He said that he wanted Rashid to make further progress. India would win such cricket matches.
Balisha worked hard to bring him to this place and even quit his bank job in Hyderbad and moved to the Guntur district of AP to be with and train his son. We have to support the family. Rasheed has great talents was first spotted by a senior coach Krishna Rao.
Sheikh Rashid has set an example by consistently performing well. He has become a role model for the youth. After a resounding victory in the World Cup, Sheikh Rashid reached his home district of Guntur, where there was an atmosphere of celebration throughout the night. Talking to reporters on the occasion, Sheikh Rashid said that the joy of success in the World Cup cannot be described in words.
He said that this World Cup will always be memorable for him as his parents are happy and proud because of his performance.
It's noteworthy that Sheikh Rashid was affected by Corona during the World Cup. However, their determination did not diminish in any way. As soon as he recovered, Sheikh Rashid played a great game and played a key role in the success of the team, and make his country proud.
Source: Awaz The Voice