New Delhi
On the 6th of May, after the congregational Friday prayers an identical scene was witnessed in some 20 mosques falling in the municipal limits of Malapuram, a Muslim dominated city of Kerala.
Volunteers went amidst the devout with a bucket on which it was written: "Ragesh Babu treatment fund." Without a notice, all the mosques together raised 1.38 lakh on the spot for urgent payment at the hospital where Ragesh Babu, an autorickshaw driver, who, obviously is not a Muslim, had to undergo an emergency treatment to for his failing kidney.
Ragesh urgently needed 1.5 lakhs for emergency hospitalisation and treatment as his transplanted kidney, that was donated by his mother 12 years ago, had failed due to impact of the Covid-19. Now Ragesh Babu is recuperating in MIMS Hospital, Kozhikode, to the satisfaction of all anonymous Muslims and others who helped him pay for hospitalisation.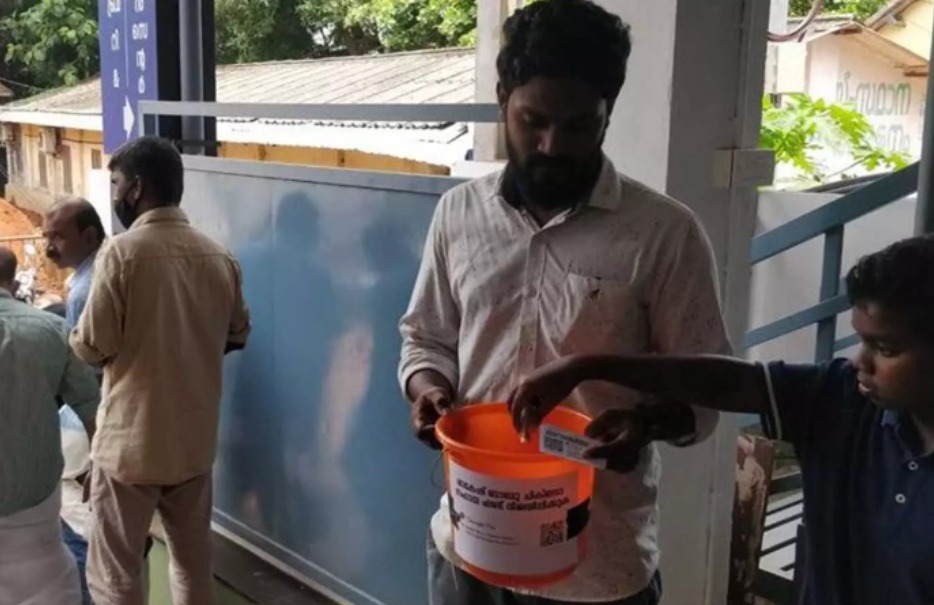 "We did not even think about his religion when we decided to raise funds for his treatment. We were exploring all possible sources for the funds, and mosques were just one source," said Basim Pari, secretary of the Ragesh Babu Treatment Aid Committee, while speaking to local media. Ragesh Babu is a bachelor hailing from Hajiyar Palli. He has been under treatment following a kidney transplant for 12 years.
He has already sold his house for his treatment and now makes ends meet by driving an autorickshaw. Two years ago, COVID-19 came as a bolt from the blue for Ragesh; he suffered from jaundice and chicken pox and his body started rejecting the transplanted kidney. On the day of Eid-ul Fitr, Ragesh underwent an emergency transplant. The transplant cost around ₹15 lakh. "We are hopeful of raising ₹15 lakh soon," said Mr. Pari. The funds raised by the mosques went into making initial token payment at the hospital. Pari said all mosques committees were approached and they have cooperated in the drive to save Ragesh Babu's life.
"We never distinguish between a Muslim and a Hindu when it comes to saving or helping a human being. We have a long tradition of living together in peace and cooperation," said Shoukath Uppoodan, a social worker. The locals said they have said silent prayers for Raghesh Babu's recovery on Friday. Local newspapers and portal have also publicized the case and asked for public donation to help Ragesh Babu meet the cost of transplant surgery.
The newspapers and portal have given details of his bank accounts so that people can pay directly to him.
Source: Awaz The Voice