India will reportedly give Russia three vintage MiG-21 supersonic fighter jets as a reminder of a breakthrough agreement on military cooperation reached in the 1960s, an Indian newspaper reported.
The MiG-21 was the first non-Western warplane purchased by India. The country first bought the planes and received pilot training from the Soviet Union, before later producing them under license. The Indian Air Force (IAF) still has around 120 MiG-21s in service, but the veteran war machines will all be phased out in the coming years.
According to The Hindu, three of the aircraft are to be given to Russia during this week's annual meeting between Indian Prime Minister Narendra Modi and Russian President Vladimir Putin in New Delhi. Citing an official source, the newspaper said that the gift comprises one "Type 75" (MiG-21bis izdeliye 75A) aircraft and two "Type 77" (MiG 21-FL) aircraft. All three jets are flightworthy.
The gift is meant as a "major symbolic gesture to showcase the all-weather friendship and deep strategic partnership between India and Russia, which has been put to test in recent times due to changing geopolitical conditions," the report said.
The MiG-21 was developed in the 1950s and has the distinction of being the most-produced supersonic aircraft in history, with some 12,000 units built by the USSR, India and Czechoslovakia. Supplies to India started in 1963 with domestic license production following three years later, but the fighter jet made its debut in the subcontinent during the 1971 war with Pakistan, demonstrating its superiority to US-supplied F-104 Starfighter jets.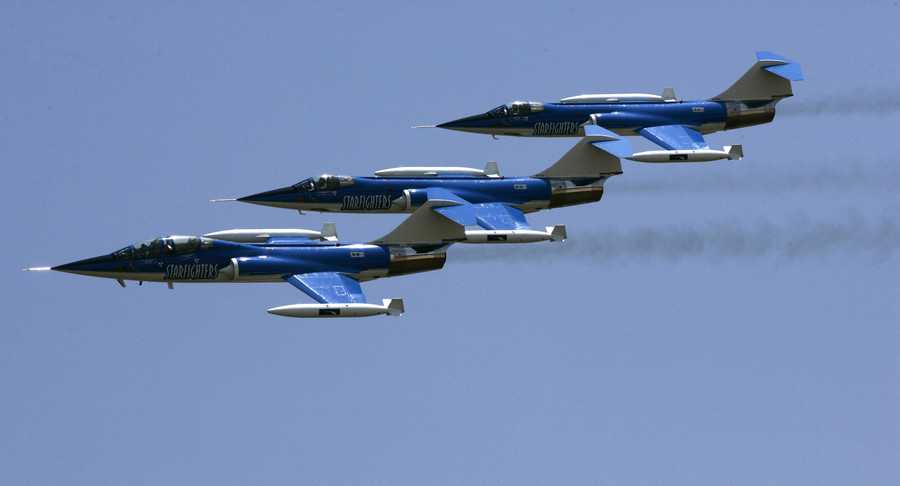 Military cooperation between Russia and India has seen its ups and downs over recent decades. The latest positive example came after India resisted pressure from the US and decided to purchase the S-400 long-range air defense system from Russia.
Washington has been threatening sanctions against any nation that buys advanced weapon systems from Russia, and has even slapped some tariffs on China's main military procurement body and its director for buying S-400 systems and Su-35 fighter jets.
Source: RT