Shah Taj Khan/ Mumbai
In the holy month of Ramazan, Taj Qureshi's loud voice has returned to wake up people for Sehri, the pre-dawn meal during the fasting days. His powerful voice also alerts shoppers to be alert in the evening against pickpockets, who could take advantage of the huge rush in the market.
Taj Qureshi has been a permanent attraction for the Ramazan public for 30 years; he is everywhere be it the narrow streets of the Dongri area or the market of Minara Masjid in South Mumbai.
Everyone recognizes his voice that alerts people against the anti-social elements and safeguarding their belongings and coaxes them to be law-abiding citizens by following instructions of the police. It's interesting to note that Abdul Qadir doesn't seek any remuneration for his work.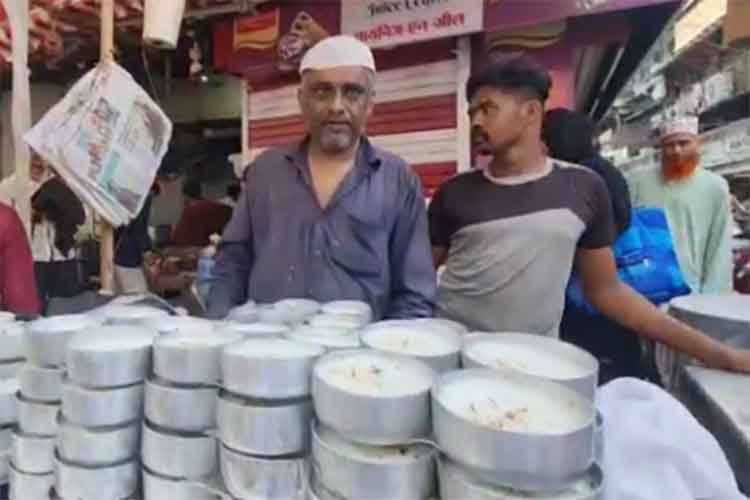 After two years of lockdown due to the Covid-19 pandemic, the hustle-bustle of the markets during Ramazan has returned people are savouring their favourite Sandal, a special pudding only made in this part of the world.
The sandal is very different from the phirni, coarse rice pudding served in earthen cups in North India. The sandal is made of Coconut, milk, khoya and rice. People like to eat sandal both in Sehri and Iftar. The chilled-cool sandal is very much liked by everyone.
Fatima Haroon Balani, 83, waits all the year for the Holy month. Though the last two years were harsh on her, she has been making delicious sandals over the years to sell them in the Minara Masjid market in the month of Ramazan.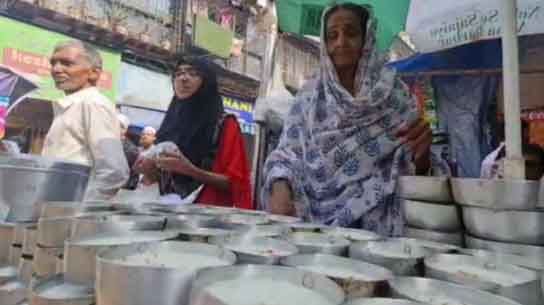 Her one month's income from selling Sandals makes her relax for the rest of the year as she manages her finances with this income. She has been taking care of the entire family since her husband passed away 16 years ago. From the first day of the month, Fatima Haroon, who also likes sandals, works hard to make sure she doesn't waste even a minute.
Abdul Qadir is the only sandal seller in Bhindi Bazar, and he sells it throughout the year. Qadir says that his family has been doing this business for the last 200 years. Initially, sandals were made only in the month of Ramazan, but on public demand, he started preparing and selling them every day.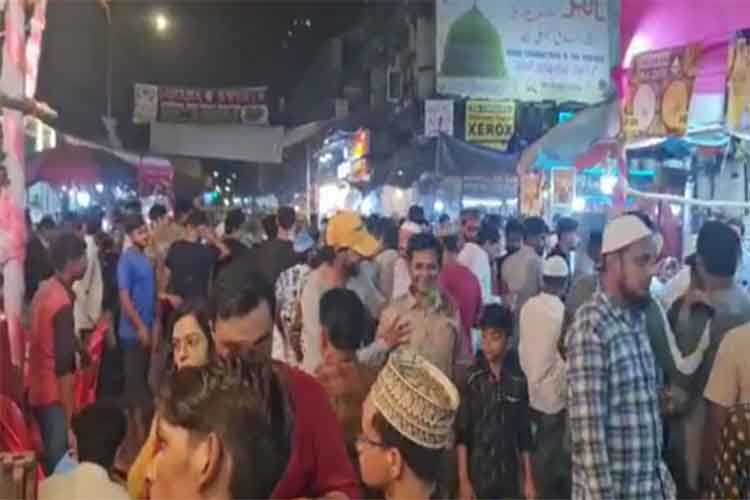 "In the month of Ramazan, many people make it, but after Eid, if someone wants to eat sandal, then he can get sandal only with us," says Abdul Qadir.
Overall, the brightness of the markets has returned. Taj Qureshi's warning to people laughing, eating and drinking, and shopping, 'Take care of your purse and belongings' keeps cautioning people. The special thing is that he does not even take any compensation from anyone for his work.
Source: Awaz The Voice