Mohd Akram/Kannur
Kerala's 'road runners' seem to be toast of the season; First, it was Shihab Chitoor who is currently undertaking his walk to Mecca, Saudi Arabia to perform the Hajj and now it's a young football lover who is driving down to Qatar in her jeep for the world cup event.
Nazi Naushi has started from her home in Kannur, Kerala, in her jeep to be in Doha well in time to witness the FIFA World Cup in November. People from all over the world are gathering in Qatar next month to watch this football competition.
Nazi Naushi's husband Naushad has made all the arrangements for her journey and watching the FIFA World Cup. She has already reached Bengaluru in her customized Thar Jeep.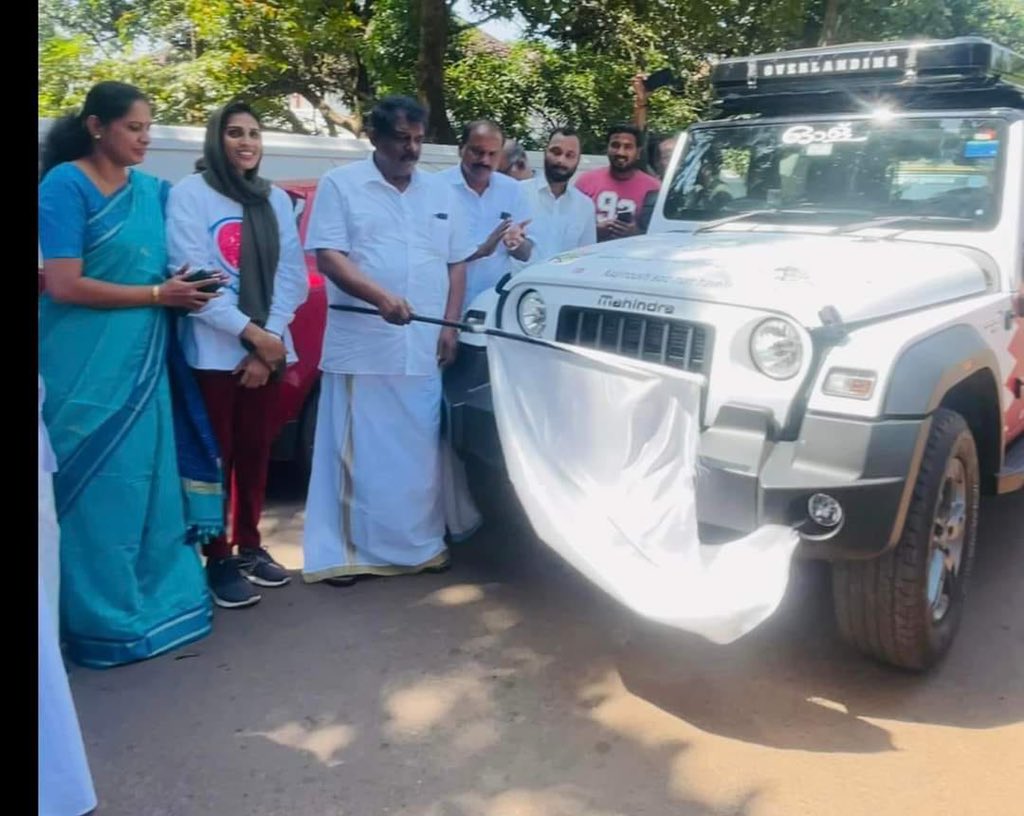 Speaking with Awaz-the Voice over the phone, Nazi Naushi said, "I started my journey a week ago." She was flagged off by Kerala's Transport Minister Antony Raju.
Nazi says," I am proud that I will be the first Muslim girl to travel by car and reach Qatar."
Giving details about her plans Nazi Naushi said, "I am currently in Bengaluru and will head for Mumbai. I will take the ship to Oman and cover the journey from the port via UAE, Kuwait, and Saudi Arabia to Qatar."
She hopes to watch the final match of the FIFA world cup on December 10.
Her husband lives in Oman. Nazi had also lived there for many years and holds the driving license of the country. She has converted her driving license into an international license.
Oman's Ministry of Foreign Affairs is also supporting her.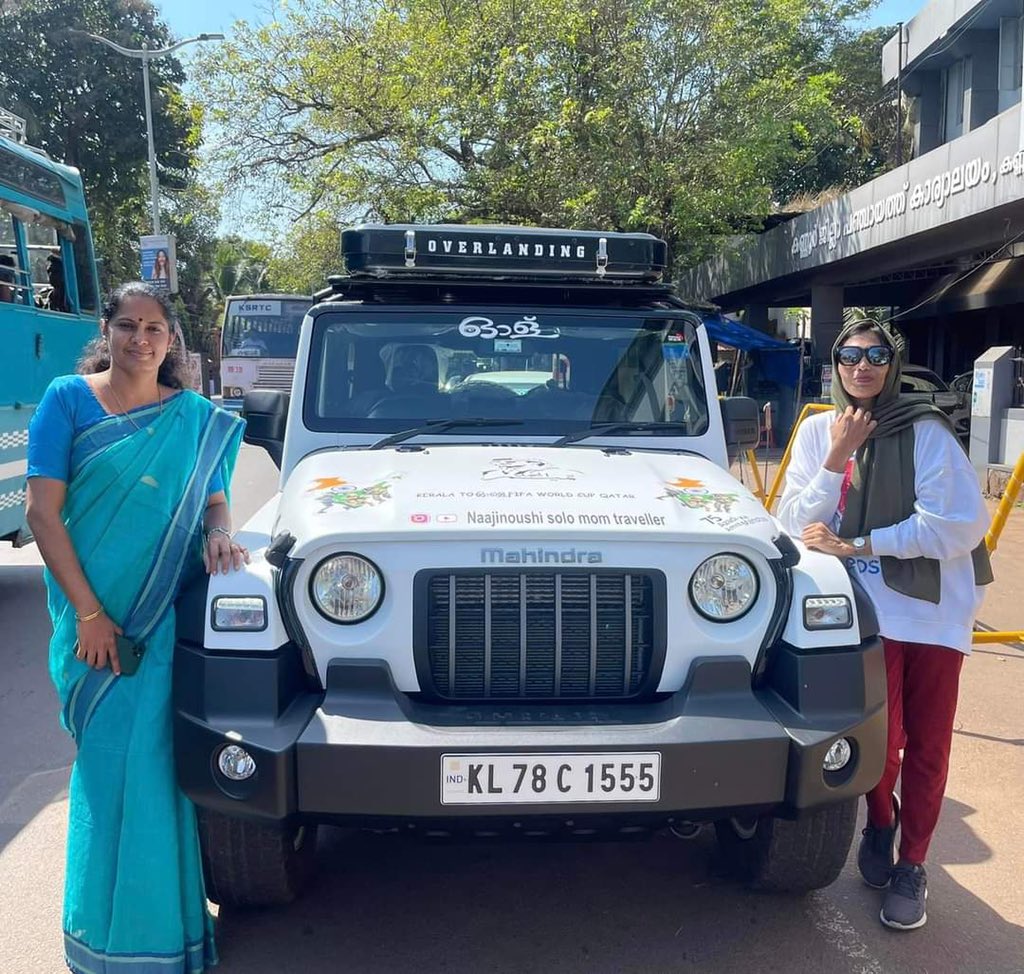 Nazi Naushi studied till class 12. She says she wants to see the Indian team playing in the FIFA World Cup.
She has undertaken several long solo road journeys including one to Ladakh in her jeep.
She says she has five children to take care of. For this mission, she has left them with their grandmother. She says she gets the full support of her family.
Nazi wonders why she can do it and why can't the other women in her neighbourhood step out of their homes and do something.
Nazi Naushi is also a YouTube blogger.
Source: Awaz The Voice