Daulat Rahman/Guwahati
Nazimur Rahman Talukdar of the Assam University has found that seven out of the 11 primate species of the North Eastern region are being hunted to prepare traditional medicines. This practice prevalent among different ethnic groups in the flora and fauna-rich region has threatened the very survival of these aboriginal or endemic species.
In another research study Nazimur, 32, has concluded that a herd of female elephants surviving under severe anthropogenic stress may be helped by transboundary conservation. "For several years now, the beleaguered group has been negotiating the international border between India and Bangladesh, ranging from the western side of the Karimganj district of southern Assam to the eastern side to the Sylhet district of Bangladesh," the study says.
Interesting findings of various research projects taken up by Nazimur have generated a lot of curiosity among academicians, scientists, environmentalists as well common men in Assam and other parts of the North East.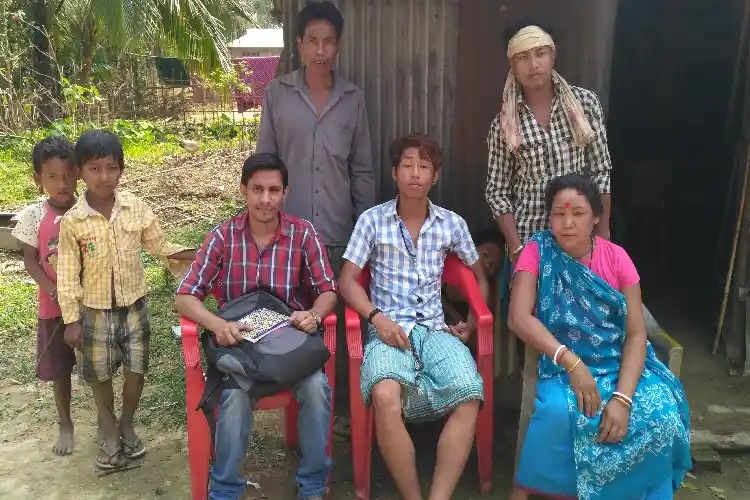 Nazimur with locals during his research
In an interview with Awaz-the Voice Nazimur said that he has published more than 30 research articles in various national international journals on conservation biology, agro-forestry, and climate change.
"One of our recent studies named "Ethnozoological importance of primates in Northeast India", where we (Nazimur Rahman Talukdar, Deborah Daolapogy & Parthankar Choudhury of Assam University) tried to understand the traditional usage of primates for unscientific traditional medicine used by different ethnic communities. We have found that seven out of the 11 primate species are being hunted for medicines. This practice among different ethnic groups threatens the very survival of these aboriginal or endemic species," Nazimur said.
According to Nazimur many endangered and vulnerable primates in the North East that are used for zoo-therapeutical purposes are collected from the wild and killed to obtain the desired organs or body parts. This puts pressure on the survival of the species in particular and on the biodiversity of this region in general. "All the primates of the North Eastern region are facing multiple threats, and hence the ethnic communities should not be allowed to hunt these animals," says the study.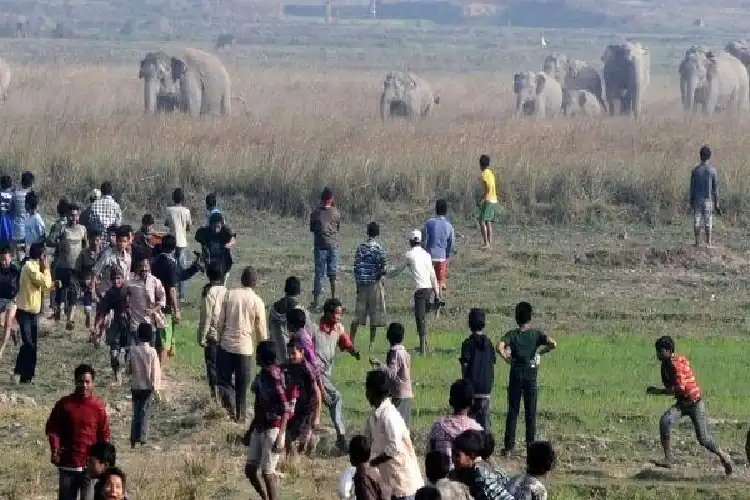 The man-elephant conflict in northeast spills into Bangladesh
The traditional treatment of diseases through herbs and other natural organic substances has dominated medical practices in the North-Eastern region. The treatments performed by villagers with some knowledge of herbal and allied medicines have been playing an important role in curing and controlling diseases and diseases. Generally, such treatments and drugs were the results of the knowledge that went from one generation to the next. Such treatment is also known as "folk story medicine".
In another research project, Nazimur has tried to assess the potentiality of elephant protection through the conservation of the species and their habitats. "We have found that elephants in Patharia Hills Reserve Forest in the Karimganj district of Assam often move through the international boundary between India and Bangladesh. Their habitat quality has declined over the last two decades, but the population is declining due to the lack of a male elephant. We also identified the elephants' corridor first time and named it as "Juri-Patharia-Tilbhum" elephant corridor and also suggested measures for the long-term conservation of the pachyderm," Nazimur said.
Due to the degradation of forests and shrinking of habitat, the human-elephant conflict has increased in Assam and Tripura. In Assam, 971 people have been killed by wild elephants since 2010. According to the latest census, India has 27,312 elephants and out of these, Assam has 5,719 Asian elephants, India's second-largest elephant population after Karnataka (6049). A large number of jumbos often come out of the forest in search of food in villages and semi-urban areas. Since Bangladesh has an international border with Assam Nazimur's cross-border conservation research of elephants has assumed significance.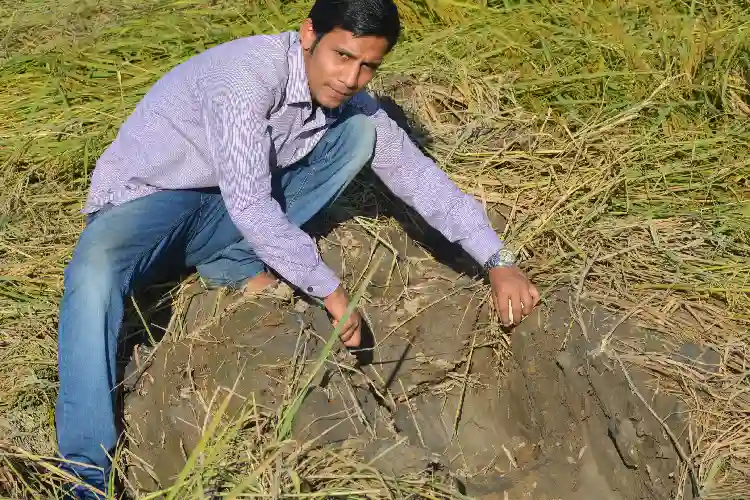 Nazimum working to unearth some evidence for his research
Another recent research work of Nazimur and his other team members have found that the North East is the home of 267 mammalian species representing 11 orders and 38 families. Of these, 23 species are vulnerable, 21 species are endangered and two species are critically endangered. The study suggested the need for urgent conservation measures for these 46 species.
Nazimur had been awarded his Ph.D. on October 7.
"I am always interested in scientific research to explore something new and unknown. I believe that one can do justice to science education only when he or she does research for the benefit of society and overall environment," Nazimur says.
Source: Awaz The Voice