M Mishra/Lucknow
Mumtaz, whose father Hafeez Khan sells vegetables in Lucknow Cantt area, has reached Johannesburg, South Africa, to take part in theWorld Junior Women's Hockey World Cup. Mumtaz 's five sisters and a younger brother live with parents in a one-room house in the Kent area.
Though Mumtaz grew up in amidst of poverty, it's due to her sheer hard work that today she is pride oif Lucknow and a role model for others.
Hafeez has struggled to support his family and even drove a rickshaw to make a living. However, he later opened a vegetable shop that was little more lucrative then driving a rickshaw.
The family chips in to run the vegetable shop. If the father is running errands or is busy, Mumtaz's mother Qaiser Jahan takes care of the shop. Even Mumtaz and her siblings have run the shop in the absence of her parents.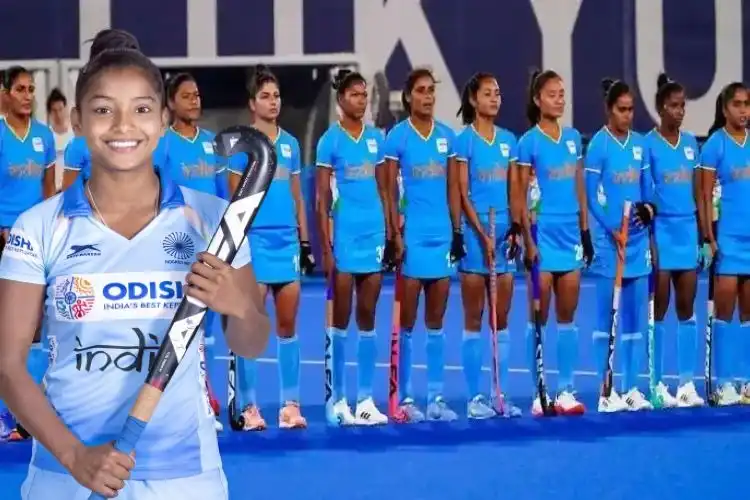 Mumtaz's elder sister Farah says, her family's financial situation has been bad since her childhood days. Despite the hard times, Mumtaz studied up to 12th class. However, she had been good at playing hockey and kept her interest alive and that made her of the junior women's hockey team.
Another sister Rohi says, "We are very proud that Mumtaz is playing for the country. We used to watch her since our days as children and today I can't believe she has gone abroad."
Mumtaz's mother Qaiser Jahan still can't believe that her daughter is playing for her country.
The Women's Junior Hockey World Cup will be played in Pott Chief Storm from April 1. Mumtaz Khan, trained at Lucknow Hockey Hostel, is playing in a forward position.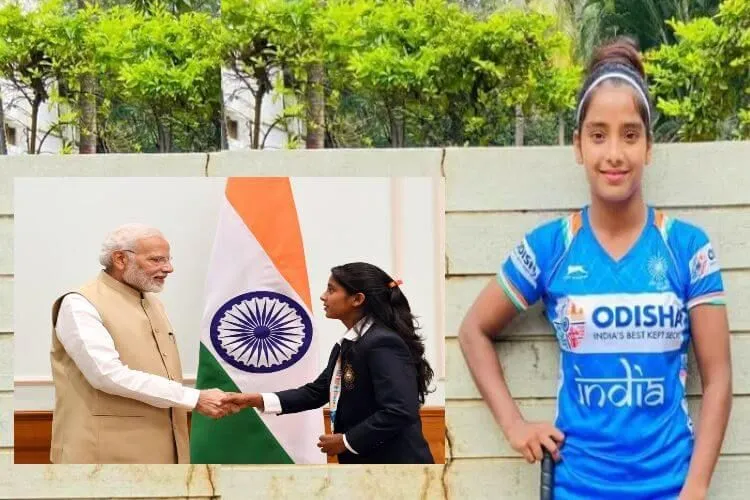 "It was my father's dream to play for Team India," Mumtaz told Awaz-the Voice over phone. I will try to perform better in the tournament.
Mumtaz Khan, forward of the Indian junior women's hockey team, said on Saturday that her goal was to win medals at the Asian Games and Olympics with the senior team, but that will come only one step at a time.
Mumtaz says her coach Neelam Siddiqui selected her to play hockey in the school race. "She was probably present during school games in 2011 and noticed me. She asked my father to let me play hockey. I didn't know much about the game at the time, but when I started watching and playing it, I started enjoying it."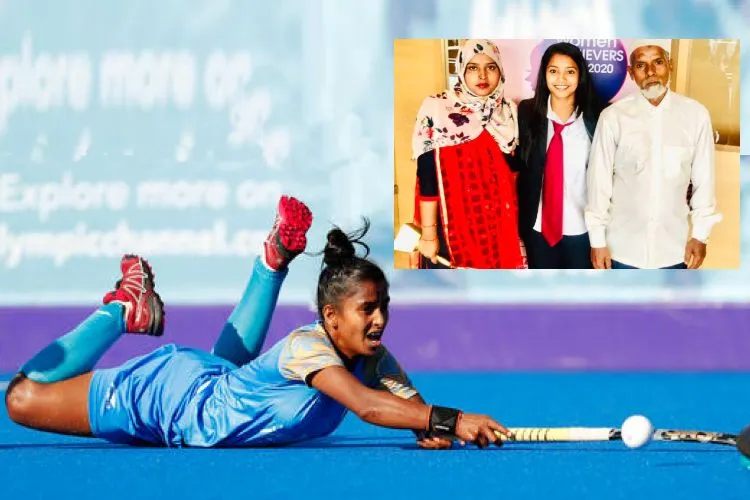 Mumtaz Khan, a 17-year-old athlete, scored 10 goals to help India win a silver medal at the 2018 Buenos Aires Youth Olympics.
She also won a bronze medal in the 2016 Girls Under-18 Asia Cup, a silver medal in the six-nation tournament invited in 2018 and a gold medal in the Cantor Fitzgerald Under-21 International Four Nations Tournament last year.
Source: Awaz The Voice