Aasha Khosa/New Delhi
Like most people, the Pune-based independent journalist Shah Taj Khan had also been communicating with the rest of the world during the first Covid-19 induced lockdown in March 2020 through WhatsApp and other social media groups, least realizing that this experience was going to change her life.
Speaking to Awaz-the voice, Shah Taj Khan said she had reluctantly allowed her name to be included in these groups. There was nothing much happening in these groups and as usual, most start wearing on members' minds after a few days. Of these, Shah Taj was somewhat interested in one group where people shared their original stories written for children in Urdu. It also had young children interested in Urdu writings as members.
"I got interested in this one," said Shah Taj, a veteran multimedia journalist who writes in Hindi and Urdu languages. "I found the stories the authors were posting the same that I had read in my childhood. I reacted to these stories and asked why the style of story-writing in Urdu remains unchanged though the world today is much different than it was when we were children," she said.
She would be parried off by most of the authors saying: "Afsane likhne ka mizaz aisa hi hota hai (This is the story-writing style in Urdu)."
A news story writer, Shah Taj has a rapport with her children – her daughter, who is in the final year of graduation, and her son who is in the 12th standard. "My both children are science students. Though I have studied science only up to 10th standards, while leaving for the school, my children would deposit their science books with me and tell me to study a particular chapter and explain the same to them in easy language."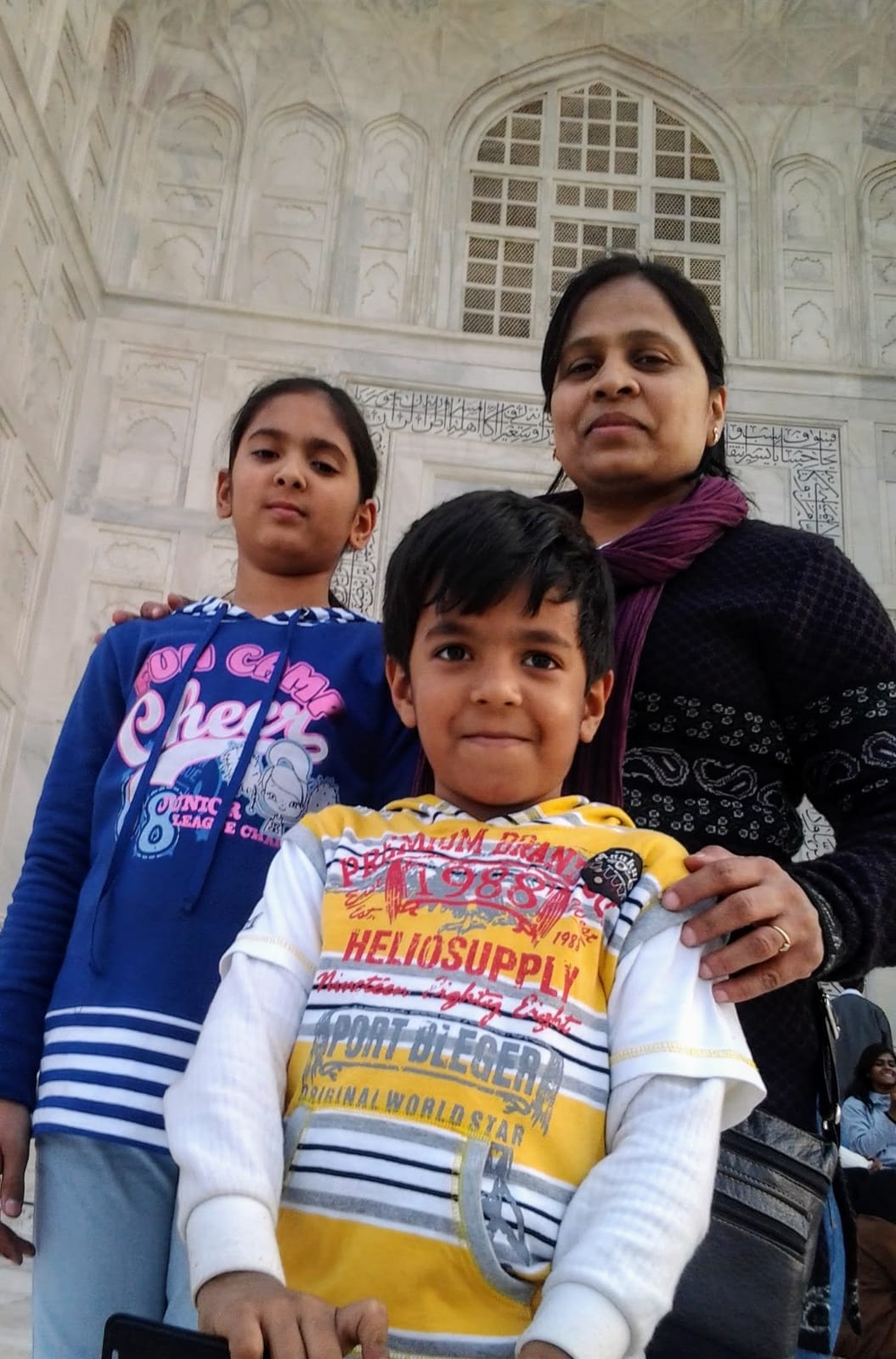 With this experience, Shah Taj got into thinking and ended up writing her first short story, Picnic, now the title of her award-winning book. The story is about a picnic in a deserted city by a Class of an animal school. Elephant, the teacher brings his students to a "new park" that might get closed very soon – the deserted city. The story deals with environment and man and animal conflict.
She posted this story in the WhatsApp group. "The response was a pleasant surprise," said Shah Taj Khan. She was flooded with requests for publication in her story in different Urdu journals and newspapers. It was printed in many Urdu publications and Shah Taj soon lost the count.
Her next story – Kala Sona – on fossil fuels and was based on a conversation between a mother who was driving her child from the school and him. When she posted this one, a young student from Mumbai called her and told her, "I never could realize learning science is so easy and be fun."
Shah Taj created a set of rules for her writing: always use scientific terms in English and make the narrative through a conversation where characters use common day language and not heavy literary Urdu.
When she had written a set of 18 stories all based on science, she received an offer from the National Council for Promotion of Urdu Language (NCPUL) to publish her book. In December 2020, the first edition of Picnic sold like hot cakes.
Into its second edition, Picnic is oversold though Shah Taj says she is yet to receive an ISBN for it. The book is sold out in pre-booking.
From a news writer to becoming a writer of meaningful science stories for children in Urdu, Shah Taj is a celebrity among the Zila Parishad-run schools in Maharashtra where Urdu is taught.
"My most satisfying moment came when Munrtazir Sheikh, a class eighth student of Huzaifa school in Palghar who wrote an essay on Picnic and later started writing stories."
The second edition of Picnic was launched by the students and All India Ideal Teachers Association (AIITA) at the Palghar School though the book is yet not ready to be sold in the market. "They had got some copies from the published from Malegaon and took the initiative to launch it," said Shah Taj who has entered into a second career with aplomb.
Source: Awaz The Voice