Mansooruddin Faridi/New Delhi
"My father wanted me to become a doctor, but my choice was civil engineering. He never pressured me to try my luck in medicine. Today, whatever success has come my way it is with the support of my family."
Bushra Matin, who has bagged 16 gold medals for her excellent academic record in her Civil Engineering course from SLN College of Engineering, Raichur, Karnataka, that is affiliated to Vishweshwarya Technical University, said. She has secured a grade of 9.47.
"I am overwhelmed to realize I have broken all records of the university. Earlier, a student had won 13 gold medals from the university," she told Awaz-the Voice.
Bushra Matin uses Hijab and says it has never come in the way of her studies. "Hijab is my choice and Fundamental and constitutional and it has never come in my way to achieve my target nor has any non-Muslim ever objected to it. I have never faced any problem right from my school days to college because of it."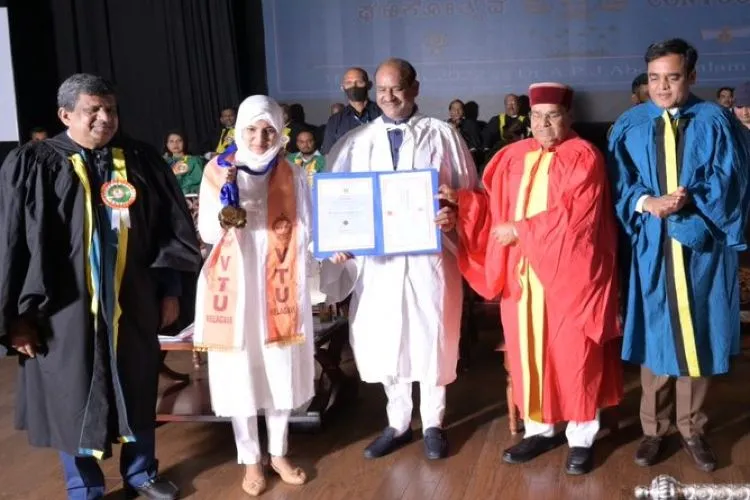 Her father Sheikh Zaheeruddin and mother Shabana Parveen, the daughter's success is like the joy of Eid. Interestingly, Bushra Matin's father Sheikh Zaheeruddin had an engineering diploma but he wanted his daughter to get a medical degree.
"I received my early education at St. Mary's Convent School, Raichur, and completed my pre-university course at Pramana PU College, Raichur," she says. "I got more than 90% marks in all the exams. After the pre-university course, he was getting admission in many big colleges in Bangalore. But I got this success only after studying in SLN College."
Bushra Matin proudly tells us that she got 94.72% marks in SSLC and 93.33% in PUC.
It is noteworthy that Bushra Matin belongs to a state where the hijab has been the subject of controversy in recent days. "Be it in school or college, Hijab is not being discussed anywhere. I am thankful to the administration from my school to college for encouraging me at every occasion."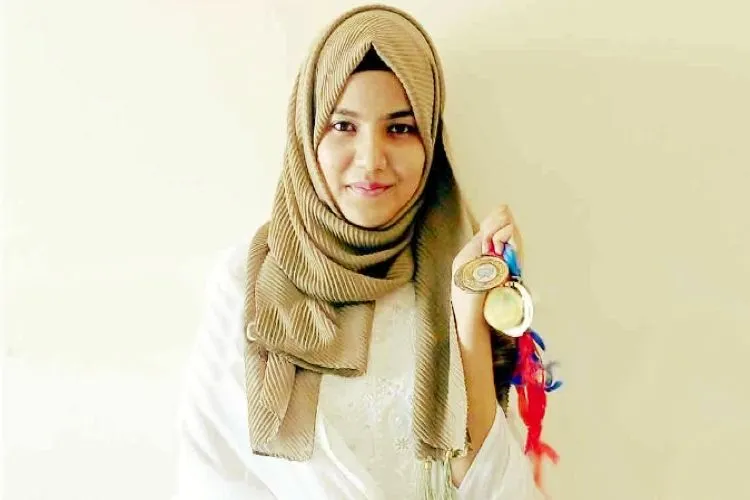 Bushra Matin says that the hijab is no issue among the youth; nobody discusses it.
Despite being a Golden Girl in BE Civil, Bushra Matin has no interest in taking up ​​a job. She is looking at other avenues. Bashari Matin feels she should do something to render service to society and with this thought, she is inclined to join the Indian Civil Service.
Interestingly, Bushra Matin prefers Fajr to Tahajjud to prepare for hher examinations and says she is accustomed to reciting Tahajjud prayers." I don't think there is a better time for studying than this," she says.
Congratulations messages are pouring in for Bushra Matin for her achievement. Bollywood actor Swara Bhaskar is also among those who congratulated her. Bushra Matin was trending on social media soon after her result was declared.
Lok Sabha Speaker Om Birla, Governor Thavarchand Gehlot, and Higher Education Minister CN Ashwath Narain congratulated the Golden Girl as she went to the dais to receive her medals.
Source: Awaz The Voice