Nakul Shivani/ New Delhi
Ayeera Chisti, the Wushu wondergirl from Srinagar will represent the country at the World junior Wushu Championship scheduled to be held in the Banten province of Indonesian from December 3 to 11.
With her selection in the Indian team, Ayeera has become the first girl from Jammu and Kashmir to play for the country in the history of the event.
Speaking to Awazthevoice.in, Ayeera sounded excited at the prospect of participating in the world championship. "It's a dream come true. I cannot explain my feelings. This has come after a lot of struggle," she said.
Ayeera got selected after a rigorous selection trial process in Meerut in October. During the trials she defeated competitors from across the country to finally make the cut for the Indian team.
"The girl from Haryana was the toughest. But I was determined, and with guidance from my coach at crucial junctures in the bout, I managed to beat her," she said.
17-year-old, Ayeera, a class 11th student of Amira Kadal Higher Secondary School had recently hit the headlines winning a gold medal in a Wushu championship in Georgia.
Along with her twin Ansa, she trains under Asif Hussain, himself a national-level Wushu player at the Sher-i-Kashmir indoor stadium in Srinagar.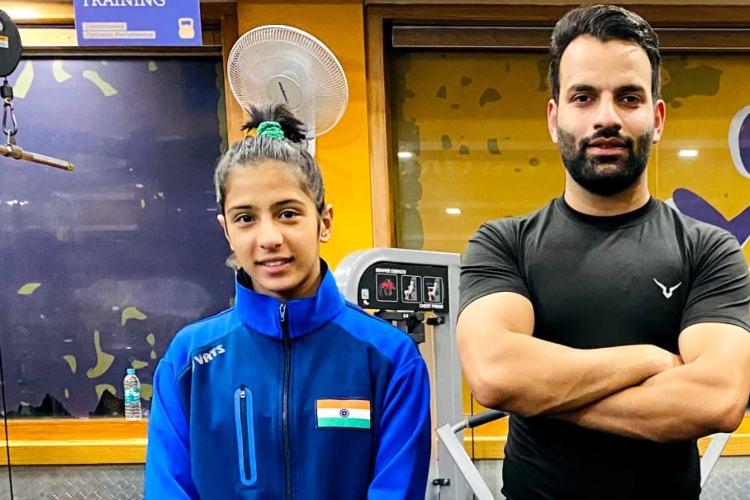 "I am really thankful to my coach, Asif sir, my parents who are always willing to make any sacrifice for me," Ayeera said during one of the breaks from her practice session in Srinagar.
Raees Chisti, her father who has been the strongest pillar in her journey so far was equally excited at the prospect of Ayeera travelling to Indonesia for the world championship. "Years of hardwork have paid off. She must now win a medal there," he told Awazthevoice.in, even while making last-minute arrangements for his daughter's comfortable travel to Jakarta.
Ayeera will compete in the 48-kg category and is currently taking extra precautions about her diet to ensure she remains well within her weight. She has been having a protein rich diet, keeping a strict check on her carb intake. "Good food can wait," says Ayeera with a laugh.
This Kashmiri girl is confident of putting up a good show at the world stage.
"I didn't celebrate my selection. Celebrations will happen when I come back with a gold medal from Indonesia," says a confident Ayeera.
Indonesia is hosting this prestigious event for the second time, after having hosted the 2008 championship. This is the eighth edition of the biennial event, having started in the year 2006.
Source: Awaz The Voice