Ehsan Fazili/Srinagar
Atiqa Bano's vision that the generations to come must know how people lived in Kashmir over centuries had made this retired Kashmiri educationist collect ancient households articles like hey mats (Waguv), multipurpose earthen pots, wooden doors, latches, and possibly all things used by humans over two centuries and create the first-ever private museum in the Valley.
Called "Meras Mahal" (The palace of heritage), it houses more than 5,000 artifacts reflecting the social and cultural life of Kashmir over two centuries.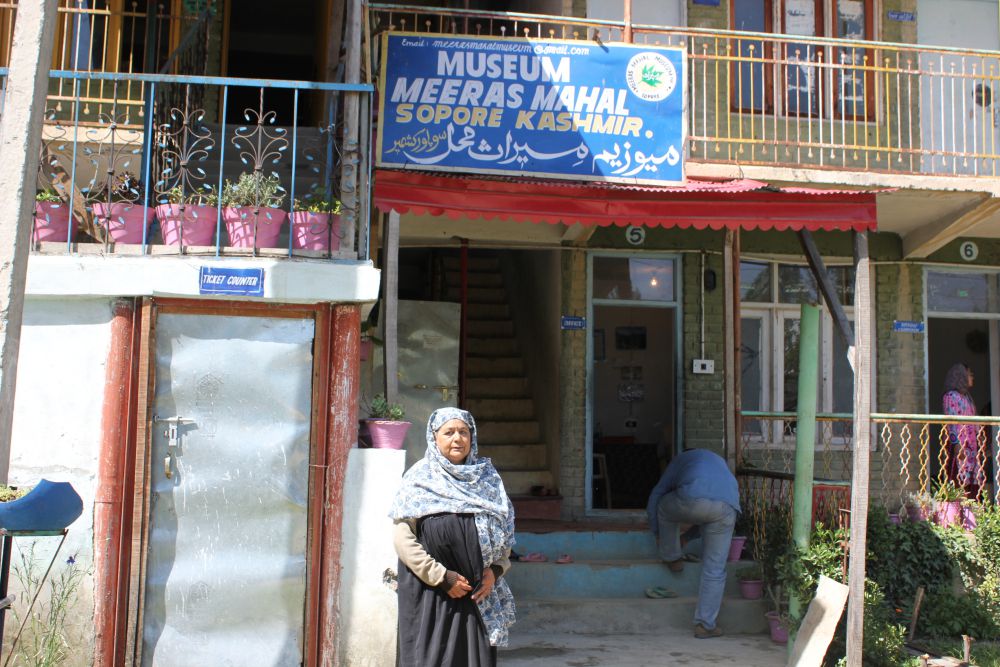 Atiqa Bano passed away in 2017 and her family continued to struggle to maintain it and not let forces of Nature damage this treasure trove. However, they always lacked resources for this gigantic task.
Finally, Atiqa Bano's love of her labour is all set for a major revamp and scientific conservation as this historic treasure had attracted the attention of the Indian National Trust for Art and Heritage (INTACH), J&K Chapter.
Atiqa Bano, an educationist, had made great efforts to collect the exhibits over two decades after she retired from the J&K Government services in 1998. A woman of strong resolve, Atiqaji, as she was popularly called, had taken to looking after her father after her mother's death. She had chosen to remain single and devote her life to education, women's welfare, and society.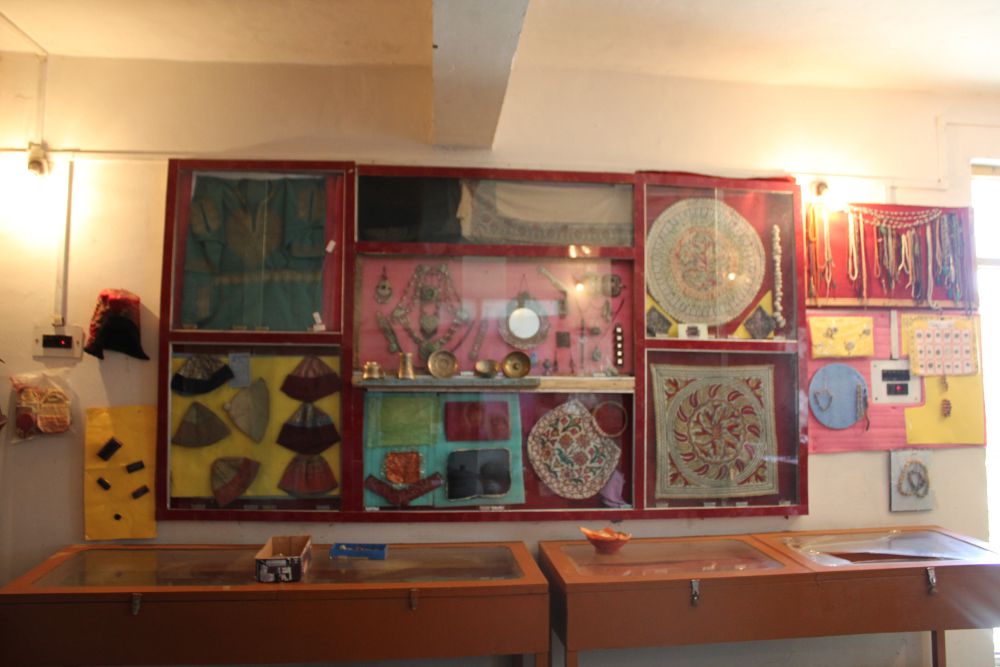 It was during her campaigns for women's empowerment that she was drawn to the collection of rare kitchenware, old ornaments, agricultural tools, clothing, earthenware, and manuscripts lying around in many Kashmiri households. It dawned upon her that with the changing times, all these human inventions would be lost to time if not preserved for posterity.
She started collecting artifacts in 2002 and continued her mission till her death.
Atiqa Bano is gone from this world, but her memory and work is commemorated for posterity, and, as she wished, for the generations to come.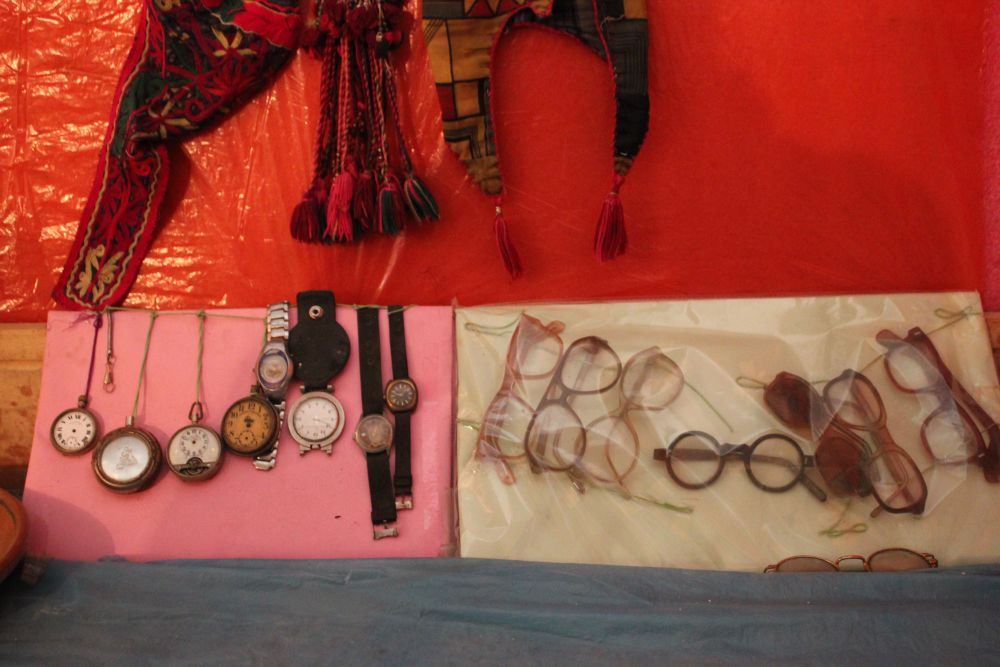 Realizing the importance of Atiqaji's rich heritage collection, the J&K Chapter of INTACH and HELP Foundation have taken up the gigantic task of rejuvenating Meeras Mahal.
Saleem Beg, head of the INTACH, J&K Chapter, said, "Saima Iqbal and INTACH team are digitizing, curating and contextualizing the rich collection of vernacular objects after preventive conservation. The museum will have a thematic display demonstrated through sketches and write-ups supported by an elaborate digital presence."
Saima Iqbal said, the work, supported by ALIPH- an international alliance for the protection of heritage in conflict areas, is getting streamlined. She stated that a team comprising a web designer, photographer, conservator, curator, and illustrator is working in tandem as all are interdependent and need to work in sync.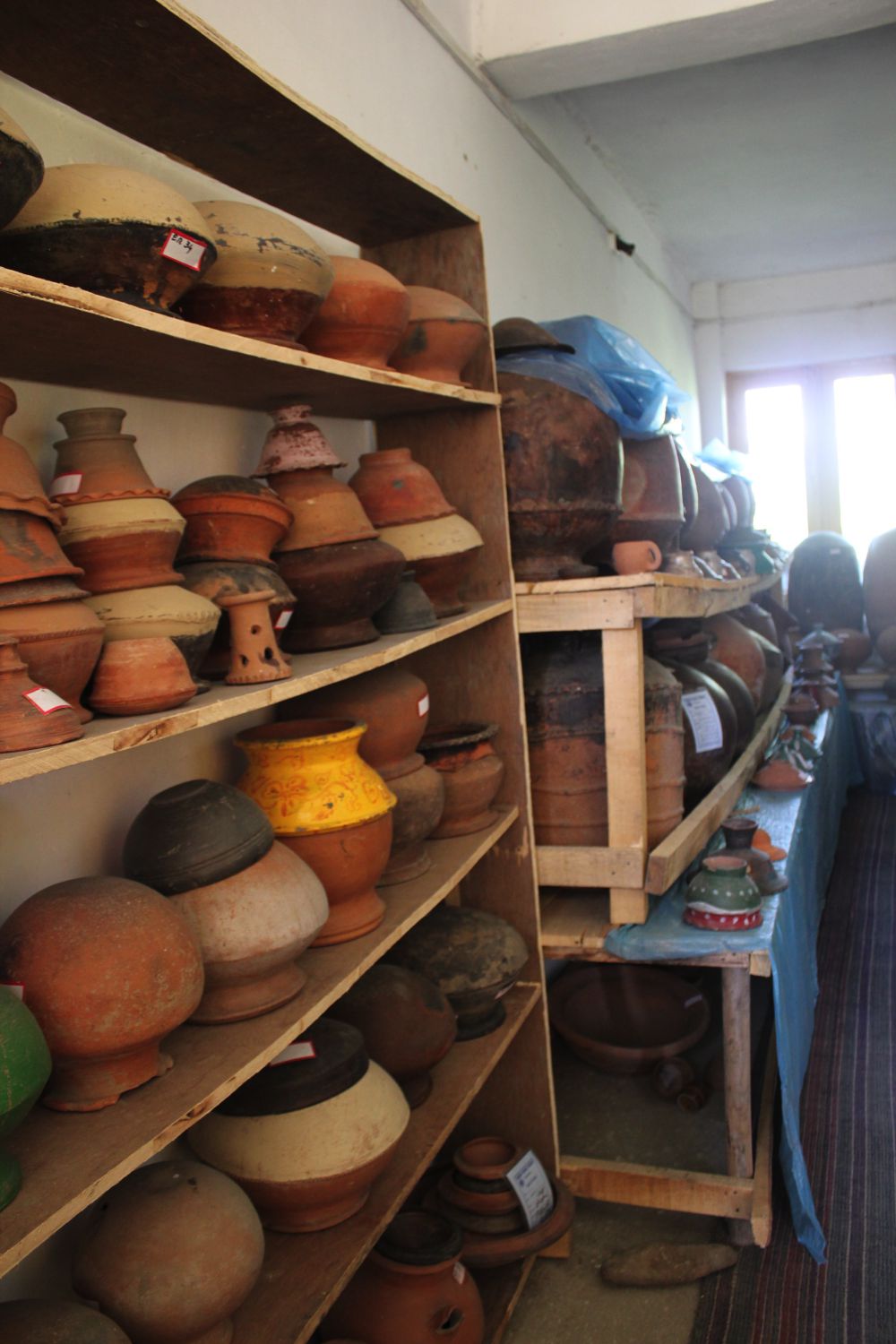 "I have to say that the challenges are many and we are making the best use of available meager resources here but the passion is alive and the project will be a great success", she said.
"The first article preserved in the museum is Kondul, an earthen bowl that holds smoldering embers in Kangri, a personal and portable heating device of Kashmiri, said Muzamil Bashir Masoodi, Caretaker or (Honorary) President of the five-member Trust of prominent literary personalities, constituted to look after the museum.
Muzamil, who is also Atiqa Ji's nephew had been taking a keen interest in maintaining and preserving the rare articles of the museum. The initially preserved items also included hand-written books of Ghulam Mohammad Hanfie, a scholar, Ateeqa Ji's grandfather.
"All the items are counted one by one like 10 different Charkhas (spinning wheels) are counted as 10 separate items", explained Muzamil.
The museum was initially set up in their private B. Ed College, Kashmir Women's College of Education, at Noorbagh, Sopore. It was shifted in 2012 and called Meeras Mahal to a Hostel building of the College, at Highland Colony, where the rare items are "stored" due to the paucity of space.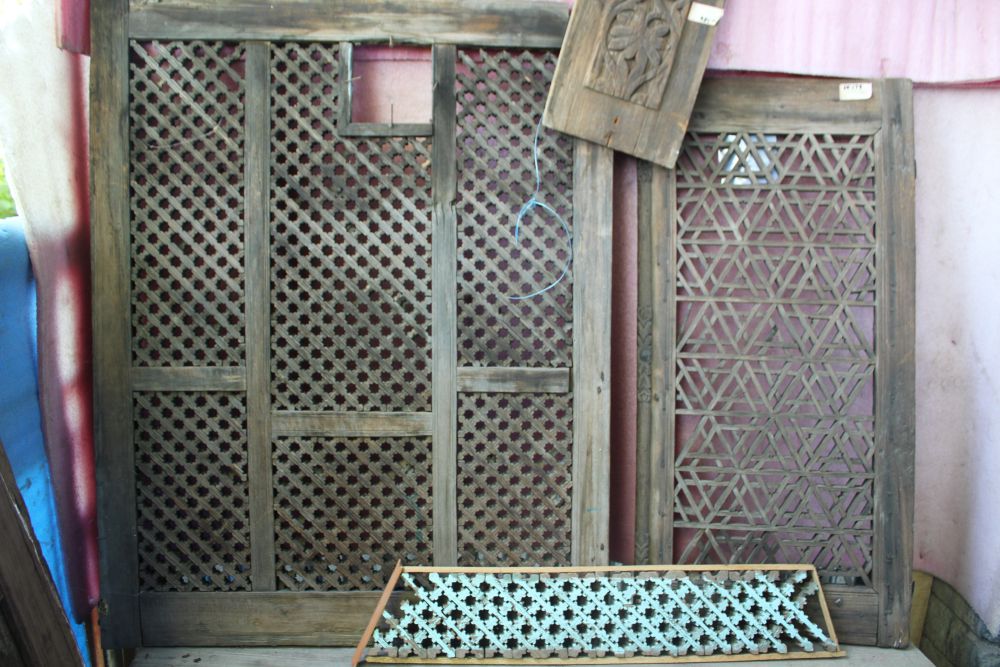 Muzammil said that "we cannot provide the normal gap of at least two feet between the items", which makes it difficult to maintain the entire treasure. "There has been no support from the Government", he said. He said so far he has been getting a token amount from the college funds for maintaining the museum.
"During the Covid restrictions, when everything was closed, we managed to be in the museum to provide basic maintenance," Muzamil said. He had submitted a detailed project report, for conservation and preservation of the museum to the UT Government in 2019."
Source: Awaz The Voice