Saquib Salim
Indian Muslims, for various reasons, have remained backward in education and other markers of development. However, contrary to the popular notion, the Indian Muslim women have moved forward by empowering themselves with education and many excelled in their fields in the last century. International Women's Day is the most appropriate occasion to remember the pioneers who not only become working women but also broken the glass ceiling in a patriarchal society. Here is a brief description about eight Muslim women pioneers: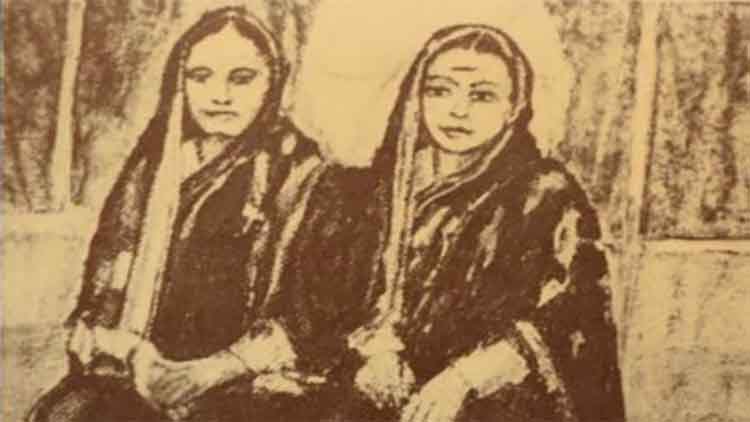 Fatima Sheikh: Education in 19th century India was limited to a few privileged classes. While caste, economic class, and social structure dictated the access to education among men, for women the doors were shut. Women of all religions, castes, and classes were socially prohibited from acquiring the knowledge to read and write. In those times, Fatima Sheikh along with Savitribai Phule dreamed of teaching women and established the first modern school for women in the country in the late 1840s. Fatima became the first woman school teacher and paved the way for a women's education in India.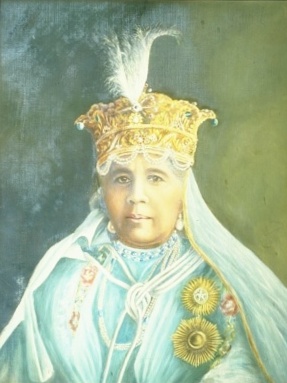 Sultan Jahan Begum was the fourth successive female monarch of Bhopal. Kudsia Begum, Sikander Begum, and Shah Jahan Begum were her predecessors. Sultan Jahan took interest in the emancipation of women. Not only did she establish educational institutions in her state but also funded institutions for women in other places. She campaigned against the purdah (veil). Sultan Jahan believed that education for women would create an atmosphere where future generations would assert their rights. As a patron, she played a revolutionary role in the All India Muslim Ladies Conference, as it led to setting up women's schools, campaigns against the anti-women traditions, giving them a political voice. In 1920, she became the first Chancellor of Aligarh Muslim University.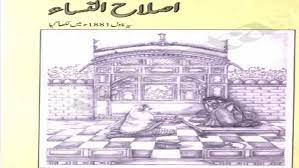 Rashid-un-Nisa: There was a time when women were not allowed to learn the art of writing for the fear that they might write letters to men. Famous feminist poet Kishwar Naheed wrote, "for a woman to write and then to get it published was a revolutionary step in itself." This revolution struck in 1894 when an Urdu novel, Islah-un-Nisa, was published in Patna. The credit to the author read – "Mother of Barrister Sulaiman, Daughter of Syed Wahiduddin Khan Bahadur and sister of Imdad Imam". The author was a woman, who could not be named because guards of her honour, men of the society, could not tolerate the name of a woman writing on a book. This novel was the first in Urdu to have been written by a woman. The woman was Rashid-un-Nisa. While celebrating feminist authors like Ismat Chughtai, Qurratulain Haider, and Rashid Jahan we should not forget that it was 'mother of Barrister Sulaiman' who paved the way for other women to break the age-old shackles, write, publish and challenge the orthodoxy.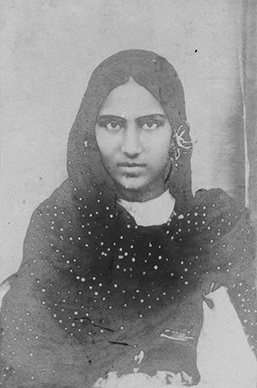 Muhammadi Begum: On 1st July 1898, an Urdu weekly magazine, Tehzeeb-e-Niswaan, was started in Lahore. Free copies of the magazine were sent to several educated people only to receive letters full of abuses in response. The magazine shook up the very foundation of the 'educated' society. Even if women were allowed to read and write, how could they be permitted to write articles and edit magazines? Tehzeeb-e-Niswaan was edited by Syeda Muhammadi Begum, a woman. This was enough a reason to provoke the respected men of the society. Muhammad's father Syed Shafi Muhammad was the principal of a school in Wazeerabad (Punjab) and taught her to read, write, ride horses and play cricket. After her marriage to Syed Mumtaz Ali, an established printer and publisher, she learned the art of publishing, and the magazine was launched within a year of marriage. Apart from editing a magazine and writing articles, Muhammadi established schools for women and opened a women-administered market in Lahore.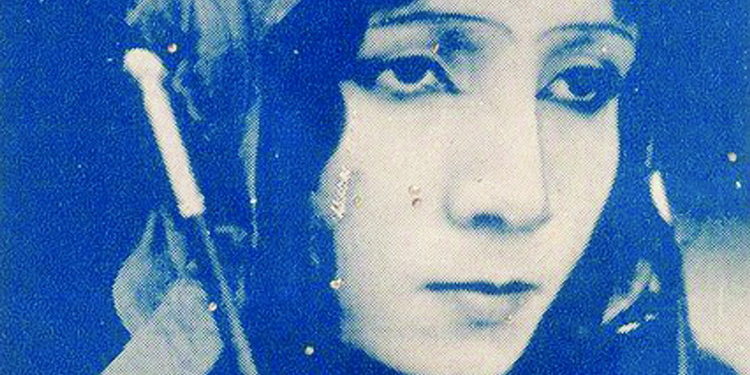 Begum Hijab Imtiaz Ali: In 1939 the newspapers carried a news item about Begum Hijab Imtiaz Ali of Lahore for becoming the first Muslim woman in the British Empire to obtain an 'A' license as an air pilot. Hijab was better known among Urdu readers as a writer and editor. Her husband Imtiaz Ali was a well-known author and mother-in-law, Muhammadi Begum, was the first woman editor of India. Holding the flag of a progressive family she became a pilot in 1936. Before her only Sally Tata, Rodabeh Tata (Sisters of JRD Tata), and Urmila Parikh had achieved the feat among Indian women while Sarla Thakral, who is often wrongly claimed by many scholars as to the first Indian woman pilot, obtained the license to fly around the same time.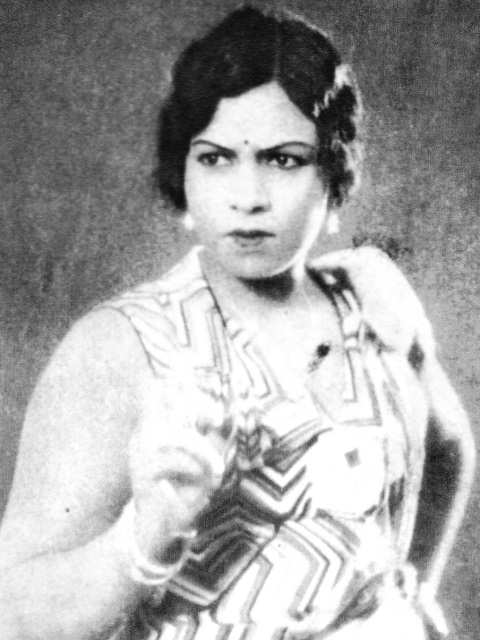 Fatma Begum: In the earlier movies produced in India very few women would dare to act for the fear of society. Men often played women characters in a film. It was in such times that Fatma Begum entered the film industry as a lead actress of Veer Abhimanyu, a silent movie. An ambitious and courageous woman, Fatma challenged male dominance by floating her own production house, Fatma Films, in 1926. She wrote the script of Bulbul-e-Paristan, a fantasy film, and also directed it. The first Indian talkie, Alam Ara, would be produced four years later with Zaubeida, daughter of Fatma, as the leading lady. Fatma directed several movies in the next four years.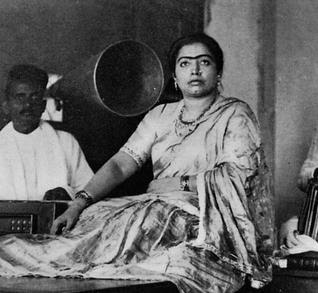 Gauhar Jaan: In April 1903, the Gramophone Company of Germany had entered the Indian music market. Until then Indians were disinterested in the gramophone records, for these only had western music to offer. The company had introduced a different kind of musical experience – a woman was singing Jogia Raga in a three-minute recording. The record changed the image of the gramophone in India and also changed Indian music forever. The girl whose voice resonated in gramophone was Gauhar Jaan from Kolkata. She was the first Indian musician to have been recorded electronically. Thus she opened the doors through which later Mohammad Rafi, Lata Mangeshkar, A. R Rahman, and other giants entered.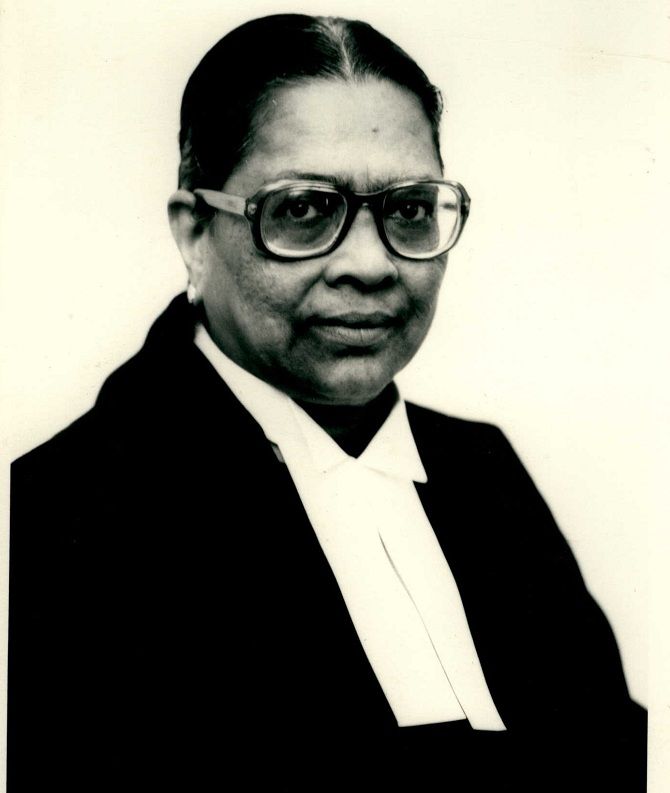 Fathima Beevi: On 6 October 1989, a woman from Kerala took the charge as one of the judges of the Supreme Court of India. It was a historic event. The first time, a woman was breaking into this male bastion. Fathima Beevi created history by becoming the first woman judge of the Supreme Court. She was not new to this business of history-making. In 1950, she became the first woman to top the Bar Council of India Examination. She likened her appointment as "opening the door" for women in higher Judiciary.
(Saquib Salim is a historian and a writer)